FOR MORE INFO CALL 540-589-3280
STARTING Monday August 17th
CLASSES WILL BE HELD AT MONDAYS @ VINTON SENIOR CENTER
NOW ACCEPTING NEW ENROLLMENT!!!
Acceptable forms of payment: Checks, Cash, or PayPal.
Our registration covers everything you need in ONE convenient payment.
Register by August 1st
Classes will be
$35 PER MONTH
(from August -December)
Starting Jan @ $45 per month
***Enroll after August 1st and Class Fee is
$45 per month***
**DUE BY THE FIRST DAY OF CLASS**



**This does not include cost of baton- batons can be purchased through Miss Kim for $30 or you may visit starlinebaton.com
We use the Super Star 3/8" Shaft


Adult Twirlers-Silverbelles
CLICK ON REGISTRATION FORM TAB AND DOWNLOAD OR EMAIL VIRGINIABLUEBELLES@GMAIL.COM FOR ENROLLMENT FORM
You can mail the registration form or payments:
Kimberly Morgan
Virginia Bluebelles Twirl Team
329 Lynn Haven Circle
Vinton VA 24149
All Dues must be paid by the 1st Monday we meet of every month.
ALL CLASSES AT THIS TIME ARE 2 HOUR CLASSES TAUGHT 2 MONDAYS EACH MONTH (VARIES DEPENDING ON LENGTH OF MONTH)- THESE ARE COMBINED CLASSES (MEANING ADULTS AND CHILDREN ARE LEARNING TOGETHER)
A SCHEDULE WILL BE SUPPLIED IN CLASS.
OTHER PAY OPTIONS/DISCOUNTS:
Sibling/Same Household Discount:
2 or more students from same household- sibling discount-20% discount off for additional family members monthly tuition
You will receive 50% off ONE monthly lesson fees if you refer a new member to Virginia Bluebelles Twirl Team
(Please be sure to let Miss Kim know)
CLASS DESCRIPTIONS
BEGINNER (BABYBELLES) - Twirl Team/LEVEL 1
: This is for ages 4 and up...(NEW TWIRLERS no experience-) This class is designed for those young early learners. The class is only 45 minutes designed long enough to hold the focus of our young learners.
Junior-Advanced (JUNIOR/SENIORBELLES-Twirl Team/LEVEL 2-3
: This is for ages 8 and up (or depending on skill level). This team will participate in parades (This team is for new twirlers who can learn fast or for those who have at least 1-2 years of twirling experience)
Adult Twirl Classes: THE Silverbelles
For anyone over the age of 18 and are a retired twirler or color guard member or anyone who has the desire to learn twirling.
COMPETITION TWIRLERS:
Solo/strut/modeling students:
Private lessons are to learn new twirls and skills and have a lesson more geared to their individual needs. The students will learn a routine that they will compete with at competition. The students will also learn costume modeling, basic march, military march, struts, 2 baton, 3 baton, flag baton, hoop, show twirl, etc. Lessons are 1hour.
Private lessons are available if interested or needed (they are not required)- if private lessons are needed-payment will be due on the day of the private class. These classes must be scheduled in advance to ensure class availability.
ALL
private
clas
ses-$25/hour-PER STUDENT (includes class room setting)- for private- at home lessons- contact Miss Kim
Additional Baton Fees
DESCRIPTION OF ITEMS NEEDED AND OTHER INFO: PACKAGE DISCOUNTS AVAILABLE- SEE DESCRIPTIONS BELOW

A $25 VABB Costume Deposit if you do not have a costume

Team Uniform/Costume down payment due by Oct 1
Other Fees need to be paid by Oct1
Team Uniform Costume: $50-$55
Team Warm-up Jacket- Full $55
Also will need light up baton and Insteps- see all info below
**TEAM COSTUME INFO WILL BE DISCUSSED IN CLASS**
BATON 3/8" FLUTED STAR
STARLINE BATON CO.-
https://www.starlinebaton.com
The SUPER STAR baton is the world's most popular baton. It has been used by State, Regional, and World Champions for years.
The unique star shaped ball won't allow the baton to roll away when dropped. It is manufactured of the finest materials available.
$30
INSTEP TWIRLING SHOES(or) PROWLERS
www.starlinebaton.com


$45.00 INSTEP/COUGARS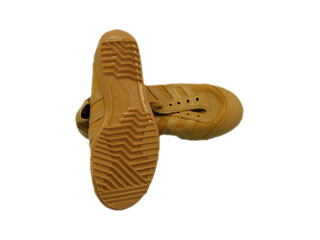 $35 PROWLERS/ BLACK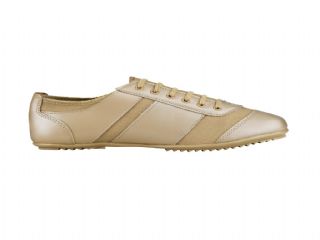 All twirlers (SILVERBELLES INCLUDED) will need Starline lighted baton for Christmas parades. -Advanced Twirlers will need -2
Need to order by end of Oct.
$40.00 (this price includes 2 sets of lights and shipping)
Bluebelles uniforms /warm-ups/costumes:
Team Uniform and performance costumes:
- Team blue sequin tank and Blue bow- (each student also needs black leggings -long, black turtleneck or a black turtleneck leo can be purchased- for winter classes- summer/warmer- will need black bootie shorts)- all will need black in-step twirling shoes
Other items:
Warm-ups - jackets
will be used for Christmas Parades and any other outdoor performances during the colder months. They also maker great cover-to protect uniforms.
The Jacket ($55) -
includes full embroidery on the front with Team Logo and and each Bluebelles name on the front.
Embroidery and warm-ups will be custom designed by Chailene's of Vinton.
Jacket ($55) + Sales Tax

**Parents and Silverbelles can also purchase a customized jacket for same price**
Virginia Bluebelles Tee- $17
HOW TO REGISTER for
CLASSES
Your registration is not complete until we receive your registration and registration fee.
Registration forms: Registration forms must be completed to enroll
Please click on the tab registration form for a printable form.
1. DOWNLOAD form to your computer before printing or filling out.
2. You may bring form to class or email to virginiabluebelles@gmail.com.
3. You may mail along with registration fee to : make checks payable to Virginia Bluebelles
You can mail the registration form or payments:
Kimberly Morgan
Virginia Bluebelles Twirl Team
329 Lynn Haven Circle
Vinton VA 24149

You may also pick up registration forms in class
PAYMENTS CAN BE MADE BY CASH OR CHECK
-ALL CHECKS MADE PAYABLE TO
VIRGINIA BLUEBELLES
**RETURNED CHECKS ARE SUBJECT TO $25 FEE**


The VABB works very hard to maintain their agreement with the Vinton Senior Center- It is up to each parent to keep up with payments and make sure their child's monthly dues paid in a timely manner (1st Monday of each month). In order to keep our agreement with the Vinton Senior Center- A $5 late fee will be applied to the total due if not paid by the 2nd Monday of each month.
FREQUENTLY ASKED QUESTIONS (FAQ)
I need a baton for my child? What are the costs?
All new students will need to purchase a baton- batons are included as part of registration- any additional batons can be ordered at any time-cost $30

Where can I register for baton classes?
You can register for baton classes online or in person at the Vinton Senior Center. (See Registration info above).
How soon can my twirler start performing?
Your twirler may begin performing as soon as the first season after they learn their routine practice and feel ready to perform. Most twirlers begin performing and participating in full team events within 2 months of practicing. For most their first performance is participating in is a local Christmas parades.
How do I receive updates from the team?
When you attend your first class, we will have each parent fill out a contact information sheet. Your email address will be automatically added to a mailing list. We send a monthly newsletter to parents informing them of our plans for the next month and any performance.
If you need to contact Miss Kim, you may use the contact link send a question or Call or Text:
(540) 589-3280
virginiablubelles@gmail.com-- Email
You can also connect to our social media to receive updates:
"LIKE" our Facebook Page
"SUBSCRIBE" to our YouTube Channel (Virginia Bluebelles)
"TWEET" us on Twitter
What events do you participate in?
Our team participates in many events. See the "Events Tab" for a listing of past and current events. New twirlers can join at any point in the year and participate in events right away depending on what is coming up next.
Are there fundraising opportunities for the team?
Yes! We have used fund raisers in the past. This is something we like the parents to
organize if there is interest and need.
What if I owe fees from the following year what do I need to do?
All owed money must be paid in full before enrolling for the new year. We understand there may be hardship situations and you may not be able to meet all the fee requirements. Please see Miss Kim or send Private Message so that we may find a way to reach your payment goals and allow your twirler to continue in class.
How do I purchase uniform pieces? Can I pay in installments or pay all at once?
Uniform pieces are ordered directly through Coach check/cash/money order payment or Paypal transfer. We order items as scheduled above to be sure the items arrive in time. The only time we order items faster than the month-by-month plan is if your twirler plans to perform at an upcoming event that requires certain items be purchased sooner. (this may require additional shipping costs not included in the pricing above). We do our best to try to make payment arrangements to meet your needs. We also strive to purchase Uniforms that will hold up for a while making them easy to re-sale to a new member if you need to size up or if you have decided to discontinue twirling.
If you would like to be put on a payment plan to help break down the cost of the more expensive items, just let Miss Kim know privately and we will send you an email with a plan that will help make the uniform orders manageable. However, if you would prefer to order everything all at once, that's fine too. Just keep in mind that not all of the items will come back at the same time. I place group orders, so items will come back one at a time, but you won't have to keep turning in payments every month. It is up to you what you would like to do. We like to make ordering costume pieces as easy as possible.
Are private lessons available?
Private lessons are available. Please contact Miss Kim if your child is interested in obtaining extra help on tricks. Private lesson fees will apply. Soloist private lessons are separate and may be pre-scheduled. Additional lessons for extra help will need to be made around these pre-scheduled lesson times. Thank you for understanding.
Is there a future with baton twirling?
Yes!!! Many High Schools offer feature twirlers and Many universities offer feature twirler or twirling team positions to well-qualified twirlers, such as (UVA, Virginia Tech, JMU and many more)! Scholarships are often granted to twirlers that have years of experience in the sport, especially those with soloist and competition team backgrounds. It takes a lot of hard work, patience and practice to get there. And of course you can grow up and own your own baton studio or teach students recreational just like Miss Kim :)